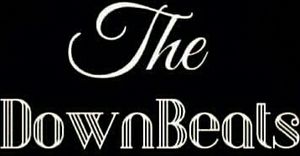 Band Members:
Sebestian Ballesteros
: Vocals/Guitarist 
Ricky Aguilera
: Lead Guitarist
Robert Greenig:
Drums
Sam Arreola:
Upper Bass
www.facebook.com/thedownbeatswildrecords
Location
Los Angeles, CA
About the Band:
The Downbeats are the youngest Wild Records sensation, they are a 1950's inspired Rock N Roll band. The set consist of mainly original material. The band released their first recorded material on the Wild Party Vol. 2 10' inch record the end of 2014 and their first full length record Feb 2015. The Downbeats undertake their first European tour August 2015.